News and Events
Amyloid Researchers Celebrate Rare Disease Day February 28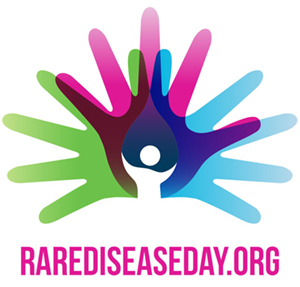 Join rare disease patients, researchers and health care advocates looking to make a difference on Tuesday, February 28, as part of Rare Disease Day®. As part of this event members of the Amyloidosis Research Program and the Amyloidosis Foundation will be hosting a disease awareness booth near the Health Information Center-Preston Medical Library at The University of Tennessee Medical Center from 10 a.m. until 2 p.m.
Our Amyloidosis research program is internationally recognized. Nine patents have been issued in the U.S. and internationally with five more pending therapies for amyloidosis, imaging agents for amyloid, therapy for cytomegalovirus, and diagnostics for identifying patients at risk of amyloid. Additionally, these research efforts have been awarded $8 million in National Instititutes of Health grants over the last 10 years.
Rare Disease Day occurs each year on the last day of February, and on this day, millions of patients and their families will share their stories to focus a spotlight on rare diseases as a global public health concern. Be a part of this exciting day and spread amyloidosis awareness. The day is observed in more than 80 nations.
Patient advocates have joined with the National Organization for Rare Disorders (NORD), the national sponsor of the day in the US, to organize this special event for legislators, legislative staff, the public and the media.
For more information about Rare Disease Day in the U.S. and how you can find an event near you, go to www.rarediseaseday.us.
For information about global activities, visit www.rarediseaseday.org.
Posted February 24, 2017
Top
---
The University of Tennessee Graduate School of Medicine
1924 Alcoa Highway
Knoxville, Tennessee 37920 | 865-305-9290
Copyright © 2023