News and Events
Registration Available for Annual Diabetes Conference April 2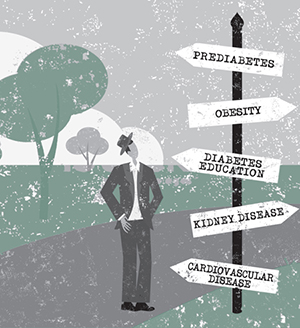 The Eleventh Annual Diabetes Regional Conference is scheduled for April 2 at UT Conference Center in Knoxville, Tennessee. Register today at www.tennessee.edu/cme/Diabetes2016 for this popular conference.
This course will cover topics including new pharmaceutical treatment options for diabetes, obesity and dyslipidemia; the benefits of early diabetes diagnosis and intervention; literature surrounding guidelines for management of dyslipidemia, hypertension and diabetes; and simple diabetes education in the primary care office setting.
The conference is presented for medical professionals in family medicine and internal medicine as well as pharmacists, dietitians, endocrinologists and other healthcare professionals involved in the prevention and treatment of diabetes. It is approved for AMA, AAFP, ACPE and CPE credits.
The Eleventh Annual Diabetes Regional Conference is presented by the UT Graduate School of Medicine Department of Family Medicine, Knoxville. A reduced registration fee is offered for those who register by March 24, 2016.
Posted February 24, 2016
Top
---
The University of Tennessee Graduate School of Medicine
1924 Alcoa Highway
Knoxville, Tennessee 37920 | 865-305-9290
Copyright © 2019