The Medical Explorations Program
Fall Lecture Series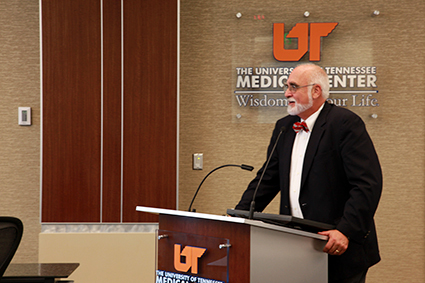 The Fall Lecture Series runs from September through April and takes place once per month from 4:30-6:00PM. Students will participate in lectures and trauma rotations.
Student Lectures
Students have the opportunity to participate in lectures directed by surgeons, anesthesiologists, nursing staff, and other medical professionals. These interactive lectures allow the students to explore topics of individual interests while learning more about the multitude of healthcare opportunites available in our community. Lectures are held once a month.
Trauma Rotations
During the eight month series, students may experience first-hand exposure to the medical professional's response and treatment of patient trauma. Students observe physicians, residents, and medical support staff during overnight weekend (Friday and Saturday) rotations.
Top
---
Student Testimonials
"Not only was the program informative and exciting, but all the mentors were outstanding!"
"I've learned more than I can express. This program has helped shape my career plans."
"The clinical experience gained through the rotations was unmatched by any other program I have participated."
"Nothing is ever the same in emergency medicine and I never knew it could be so exciting."
"Seeing a baby being born was pretty amazing, but I didn't realize how much about childbirth is still a mystery."
Program Funding
The Medical Explorations Program offers a stipend for qualifying students who want to take part in the program but because of financial obligations cannot afford to do so. These stipends are made available through a generous grant from the Cole Foundation along with other individual private donations.
If you are interested in supporting the Medical Explorations Program through a donation, please contact us via email, by phone at 865-305-9294, or visit the Donate Now website. Your support will ensure the Medical Explorations Program is available for all students wishing to learn more about a career in healthcare.