The Medical Explorations Program
Reading Materials
Medical Schools and Education
End of Life Decisions
Becoming A Doctor
Confidentiality
Physician Appearance
Top
---
Medical Exploration Program in the News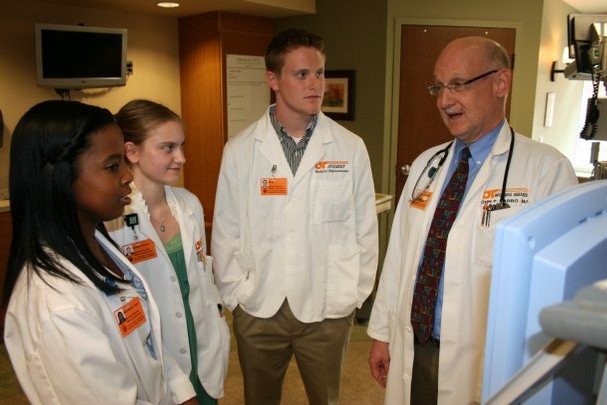 Medical Explorations began in 1991 when then-West High School student Brooks Davis boldly asked vascular and transplant surgeon Dr. Mitchell Goldman to be her mentor after hearing him speak at West. Today, Davis is Dr. Brooks Hagee, a San Antonio-area pediatrician.
Over time, their idea developed into today's Medical Explorations program, in which more than 400 students have participated.
Support the Medical Explorations Program
If you are interested in supporting the Medical Explorations Program through a donation, please contact us via email, by phone at 865-305-9294, or visit the Donate Now website. Your support will ensure the Medical Explorations Program is available for all students wishing to learn more about a career in healthcare.
The University of Tennessee Graduate School of Medicine
1924 Alcoa Highway
Knoxville, Tennessee 37920 | 865-305-9290
Copyright © 2019