The Department of Medicine
Gary L. Klipple, MD
Associate Professor
Division of Rheumatology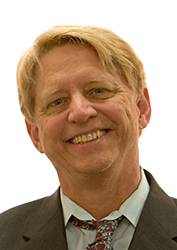 Education
Medical School
University of Tennessee, Memphis, TN
Residency
Internal Medicine, Brooke Army Medical Center, TX
Fellowship
Rheumatology, University of Colorado Medical Center, CO
Certifications
Internal Medicine
Rheumatology
Professional Affiliations
American Board of Internal Medicine
American Board of Internal Medicine - Rheumatology
American Board of Internal Medicine - Geriatrics
Fellow, American College of Physicians
Current Publications
Gardner JK, Klipple G, Stewart C, Asif I, Zhang S.
Acute effects of lateral shoe wedges on joint biomechanics of patients with medial compartment knee osteoarthritis during stationary cycling. Journal of Biomechanics. 2016 Sep 6;49(13):2817-2823. Epub 2016 Jun 23.
Current Presentations
Collins MW, Klipple GL. Combination of acute rheumatic fever and coxsackie a viral infection as a cause of severe mitral regurgitation and non-ischemic cardiomyopathy in a 23 year old male. Presented at 16th Annual Southern Hospital Medicine Conference; 2015 Oct 21-24; New Orleans, LA.
Top
---
The University of Tennessee Graduate School of Medicine
1924 Alcoa Highway
Knoxville, Tennessee 37920 | 865-305-9290
Copyright © 2018