Graduate Medical and Dental Education
Resident Perks
Consumer Offers
AT&T Wireless
Sprint / Nextel Corporation
Verizon
Dell and Apple Computer Discounts
Payroll Deductions for Computer Purchases from UT Computer Store
Computer Software Educational Discount through the UTK main campus Computer Store. UT Bookstore Discount for Retail and Non-Textbook Purchases Executive Cleaners Knoxville
Prestige Cleaners Knoxville
Hatchers Cleaners Sevierville
Farragut Cleaners Knoxville
Lamberts Uniforms - Knoxville
Rocky Top Books
Sam's Club Discount Warehouse
University Childcare Services: Tuition rates apply to all enrollments.
Sylvan Learning Center
Entertainment and Vacation
Tennessee State Park Discount on Lodging and Camping
Lookout Mountain / Rock City / Ruby Falls, Chattanooga, TN
OAR (Outdoor Adventure Rafting), Chattanooga, TN
Park Vista Resort Hotel, Gatlinburg, TN
Pigeon Forge, TN Value Card available at no charge
Biltmore Estate
Carowinds Theme Park
SeaWorld of Orlando and Busch Gardens in Tampa Bay and Williamsburg
Six Flags Over Georgia and Six Flags White Water, Atlanta (water park)
Tennessee State Parks
Universal Studios, Florida
Health and Wellness
On-site Fitness Center at UT Medical Center Membership Available
TRECS on UT Campus Membership Available (w/Vol Card)
Knoxville Racquet Club
Knoxville YMCA/YWCA Membership Discount
Various Fitness Center Membership Discounts
Weight Watchers On-site support group and celebration meetings

Occupational Health Office covered expenses are provided to staff at no charge. Some of the many services included are:
Worker's Compensation injury assessment and treatment
Immunizations and screening tests for certain communicable, infectious diseases
Annual influenza vaccinations with the assistance of Infection Control staff
Return to work assessments
Transportation
AAA of East Tennessee Motor Club
Paul Benton Car Dealership
Victory Nissan
Reeder Chevrolet
Knoxville Area Transit (KAT) Bus Transportation System
Money Matters
UT Federal Credit Union on-site branch is located on the ground floor of the Medical Center offering full banking services.
An ATM machine is available at the main lobby entrance of the All Spice Cafe.

Convenience
Allspice Cafe
Java Spice Cafe
More Information
Find more information about these perks and discounts by visting:
University of Tennessee Human Resources Employee Relations
Medical Center Insite Page for Employee Perks (Link available on campus only)
Contact Us
Office of Graduate Medical and Dental Education
1924 Alcoa Highway
Knoxville, TN 37920
Phone: (865)305-9339
email: gme@utmck.edu
---
Residency Programs
Fellowship Programs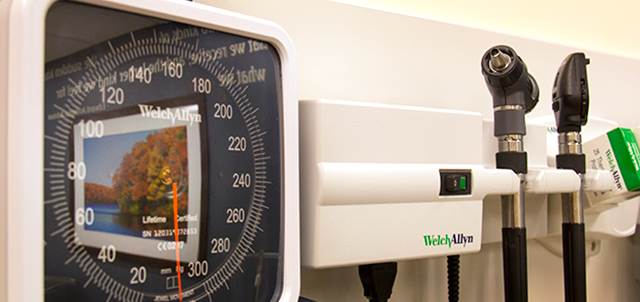 Headlines