The Department of Anesthesiology
Information for Applicants
Chiefs' Message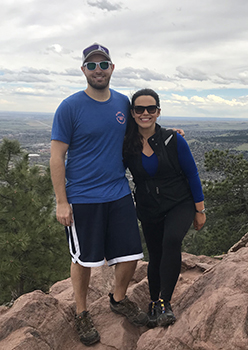 Welcome to the Department of Anesthesiology at UT Knoxville. We are happy that you are considering our program. We take great pride in the excellent clinical training we receive, the research and educational opportunities offered, and the warm, collegial environment amongst our residents, the mid-level providers and students, and our attending anesthesiologists. Regarding our clinical experience, we have a unique opportunity in the fact that we do fellow-level cases and procedures as residents since we do not currently have any clinical fellows in our department. Our program is uniquely situated in an academic medical center with private practice physicians, giving us exposure to and preparation for the private practice world, all the while offering the educational and research experiences provided in an academic medical center. Life in Knoxville isn't bad, either, with a low cost of living, no state income tax, and no wait at the airport (just ten minutes from the hospital!). Our work-life balance in residency is unparalleled, making it possible to enjoy our families, the Great Smoky Mountains--just one hour away-- and the beautiful rolling foothills of East Tennessee.
Madeleine Garren, MD
Daniel Halle, MD
Chief Residents, 2019-2020
Application Process
All applications to the program must be submitted using the Electronic Residency Application System (ERAS). Our residency program is listed as "University of Tennessee Medical Center at Knoxville" and our ACGME program ID is: 0404711144. The deadline for applications is November 1.
Applications will be reviewed only when complete; a complete application must contain the following items:
Application
Personal statement
At least 3 letters of recommendation
USMLE scores
Medical school transcript
Medical Student Performance Evaluation (a.k.a. "Dean's Letter")
Interviews
Interviews are an essential part of our resident selection process. Upon completion of the ERAS application, all materials are reviewed carefully and invitations to interview are extended to selected candidates. Interviews are conducted in November and December each year.
The Department of Anesthesiology provides a one night's hotel stay for candidates, in addition to dinner the evening prior to the interview, and breakfast/lunch on the interview day.
2019-2020 Academic Year Resident Salaries*
| | | |
| --- | --- | --- |
| | Annual | Monthly |
| PGY1 | $50,523 | $4,210 |
| PGY2 | $52,069 | $4,399 |
| PGY3 | $53,989 | $4,499 |
| PGY4 | $56,102 | $4,675 |
*To Cover Cost of Disability and Life Insurance Premiums $600 annually has been added.
A resident stipend is determined by the currently assigned PGY level and is unrelated to the number of prior months or years of previous GME completed by the resident.
Additional Benefits
The University of Tennessee Graduate School of Medicine provides a comprehensive benefits package to residents which includes, but is not limited to:
| | |
| --- | --- |
| Medical Insurance | Medical Center Pays 80%, Resident Pays 20% Co-Payment, Individual, Individual & Spouse, Individual & Children, or Family Coverage |
| Life Insurance | $100,000 (Double Indemnity Accidental) Liability - Provided by Tennessee State Board of Claims (Limited to Residency Program Activities) |
| Disability Insurance | $1,500 Per Month |
| Vacation/Sick Leave | 20 days per year |
| Meals | Stipend provided for call coverage |
| Parking | Free parking is provided |
| Travel | Resident travel is financially supported by both the Graduate School of Medicine and Department of Anesthesiology |
| Textbooks | Several core textbooks are provided by the Department of Anesthesiology in addition to stipend for residents to use towards the purchase of textbooks of their choice. |
| iPads | iPads are provided by the Department of Anesthesiology to facilitate patient care and medical education. |
---
Medical Simulation
At the University of Tennessee Center for Advanced Medical Simulation (UTCAMS), physicians, students, and other members of the healthcare team attain not only improvement in individual skills, but also learn and practice team skills that are essential for patient safety. This type of multi-faceted, orchestrated training improves critical thinking, decision making, and clinical techniques - all without imparting risk to a real patient. Discover how the UTCAMS is enhancing the learning of our anesthesiology residents and nurse anesthetists: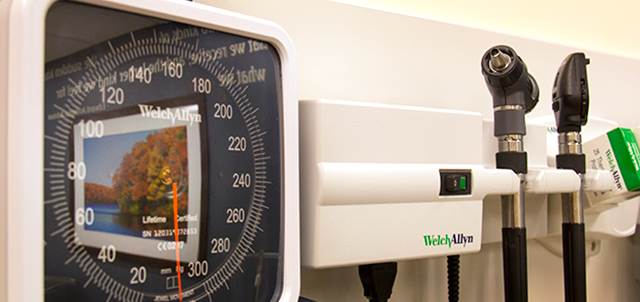 Headlines