About the Graduate School of Medicine
Board of Visitors
Who They Are, What They Do
The UT Graduate School of Medicine formed the University of Tennessee Graduate School of Medicine Board of Visitors (BOV) in 2009 and inaugurated 16 members with an Honorary White Coat Ceremony. The Board's mission is to advise and assist the Dean in strategic planning, the development and implementation of short- and long-term goals, community outreach and service, and the garnering of financial support for education, research and clinical care. The Board members were selected based on their expertise, interests in medical education and research, and ability to help the Graduate School of Medicine accomplish its mission. Graduate School of Medicine staff members who are principal to the Board of Visitors in meeting its goals are Dean Neutens and Rick Giecek, Director of Development.
Dr. Joe Johnson, Chair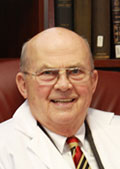 Dr. Joe Johnson, BOV Chair, is President Emeritus of the University of Tennessee. Dr. Johnson has dedicated more than 50 years of service to the state and the University. He remains actively involved in University efforts and also provides board leadership to several community organizations.
---
Patrick Birmingham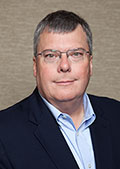 Patrick Birmingham is the president and publisher of the Knoxville News Sentinel. He also has regional responsibilities for the Evansville, IN Courier Press and Anderson, SC Independent-Mail. Since moving to Knoxville three years ago, he has become an integral part of the community, supporting organizations committed to health and business development.
---
Randal Dabbs, MD, FACEP, FAAFP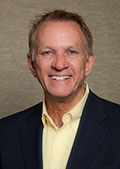 Dr. Randal L. Dabbs is an original founder of TeamHealth and is currently serving as President and Chief Medical Officer of TeamHealth Midsouth. Dr. Dabbs is ABEM and ABFP certified. He received his B.S. from the University of Tennessee at Martin and his medical degree from the University of Tennessee College of Medicine and completed his residency at UTMC in Knoxville.
---
Deborah Diddle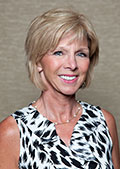 Deborah Diddle is a Certified Public Accountant in private practice. Mrs. Diddle has worked extensively with UT alumni and is actively involved in fundraising efforts for the University of Tennessee. She is a leader in many local organizations that promote education, leadership and volunteerism.
---
Mike Edwards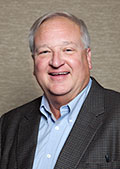 Mike Edwards is President and CEO of the Knoxville Chamber and also The Development Corporation of Knox County. Mr. Edwards sits on local, state and national boards, emphasizing education and business development.
---
Nathan Smith, MD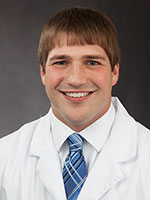 Dr. Smith is a second-year resident in the UT Graduate School of Medicine Internal Medicine program. He received his medical degree from the UT Health Science Center, Memphis in May, 2013. He has been selected to be one of 3 Chief Residents beginning July 1, 2015. He is involved in multiple in-patient and out-patient committees with a focus on patient safety and quality improvement. His current interest includes the evolving field of medicine administration in the ever-changing environment of healthcare.
---
Leonard Hines, MD, FACS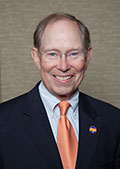 Dr. Leonard Hines is Co-Director of the Medical Simulation Center at the UT Graduate School of Medicine. Dr. Hines previously taught at the UT Health Science Center in Surgery and Family Medicine and was a practicing general and vascular surgeon for more than 30 years. He holds specialty certifications from general and vascular surgical boards.
---
Edward Jessup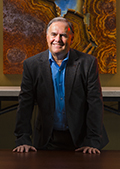 Edward L. Jessup is President and CEO of Jessup and Associates, Inc., the Marketing and Sales arm for W.R. Case and Sons Cutlery Company, a 120-year old American pocketknife manufacturer. Additionally, Mr. Jessup serves as Case's Vice President of Marketing and Sales. He also enjoys boating, serving on various community boards, and participating in local educational initiatives.
---
Dale Keasling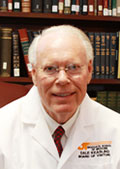 Dale Keasling is President and CEO of Home Federal Bank. Mr. Keasling is actively involved in the community providing board leadership to several nonprofit organizations. He is committed to economic development, education and wellness.
---
Doug Kennedy
Doug Kennedy is CEO of Johnson and Galyon and has contributed to several notable projects including television studios in Rockefeller Center in New York City, the renovations at Neyland Stadium and the current University of Tennessee Medical Center Heart Hospital. Mr. Kennedy is an active member of the Knoxville community and sits on a number of boards and committees.
---
Anne McKinney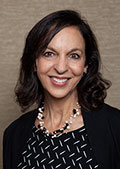 Knoxville attorney Anne McKinney wears many hats-literally and figuratively. She is a sought-after speaker, a published author, and a caring and enthusiastic advocate for her clients in the areas of estate planning, probate, estate and gift taxation, and "jousting" with the IRS.
---
David Moon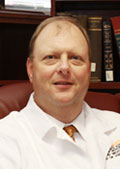 David Moon is President of Moon Capital Management, LLC, a Knoxville-based investment management firm. He serves on the Investment Committee for the City of Knoxville, in addition to writing a weekly opinion column for Scripps.
---
Joseph F. Rainey, DDS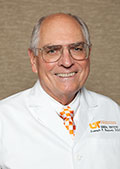 Dr. Joseph F. Rainey is a Clinical Instructor in General Dentistry at the UT Graduate School of Medicine. Dr. Rainey has practiced dentistry for 50 years and has been an educator for more than 10 years. Dr. Rainey also provides leadership in dental organizations.
---
Frank Rothermel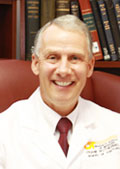 Frank Rothermel is President of Denark Construction. Mr. Rothermel is actively involved in the community with board membership to several area organizations that provide education, employment and housing opportunities.
---
Dick Westerling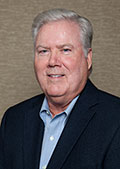 Dick Westerling recently retired as Senior Vice President of Marketing and Advertising for Regal Entertainment Group. He has also been involved in local and national organizations dedicated to helping children, promoting medical research, and educating the public on topics of health and fitness.